About Us
This site is run by a genuine shoe fetish couple for others who share the same passion. Please join in and have fun.
shoejack
Latest Forum Posts
Latest Forum Posts - Upgrade Requests
Latest Blog Posts / Comments
About HotShoeShots
How it works.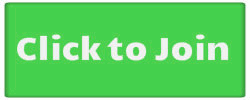 Once you are logged in as a member you are able to view other profiles and access more of the site: forums etc.
DO NOT POST ANY OFF TOPIC IMAGE AS IT INTERRUPTS THE FLOW OF THE SITE, AND SPOILS IT FOR EVERYONE.
If you upload cartoons or other off topic images you will be removed.
Professional images or web finds are not allowed on this site
Privacy Policy: Your email address and any personal information will NEVER be divulged, lent sold or otherwise distributed to any one else. This is a private site.
If you feel you are more comfortable only posting a single image or two and want to participate more, why not consider upgrading your account and enjoy all Premium Member privileges straight away and help support this community as well.
Either way, join in and let's have some fun.
Latest News from HotShoeShots
Mon, Apr 09, 2012 14:41:14 Site updates.
We have been working hard on providing the site improvements that you have requested, and I am pleased to outline some of them here:
The voting system has been totally reworked: now you are able to vote on individual pictures from any profile as well as the random pictures that are displayed on the 'vote' pages.
This represented a major amount of work, but I feel it will add greater variety to the site with more rapidly changing leader boards.
The changes to the site search are half completed, with gender search coming soon.
Username reminders are also sent out along with the request for lost passwords. Many members returning after a long period of absence could not remember their exact username.
Your Favourite Profiles have also been reworked and appear on the home page, along with online status. There are also new options on privacy regarding who to show your favourites to. These options can be found in the 'Your Preferences' area of the site.
Thu, Dec 08, 2011 12:52:58 Inactive member clearout
I will run a clearout of inactive members who have not re visited us for some time to keep the site fresh
Fri, Aug 19, 2011 13:08:44 Birthdays
You can now see when members have a birthday by visiting the 'Members Birthdays' page or the 'Your Favourites' page. On the 'Members Birthdays' page, you will see a list of members who have a birthday today. On the 'Your Favoutites' page, members with a birtday will be show with a birthay cake icon. Hovering over the icon will display their age. This option is controlled by the member and defaults to HIDE. You can change this by visiting the 'Your Preferences' page and selecting one of the options in the 'Display My Birthday To' drop-down select box. The options are: HIDE: your birthday will not be shown to anyone. This is the default. FAVOURITES: your birthday will only be show to members who are on your favourites list. MEMBERS: your birthday will only be show to members.
Tue, May 10, 2011 19:11:14 Image functions
As you have probably noticed I have now completed two additional image function: The first and most obvious is being able to show as many images on each page of a profile as you want. This speeds up the site for members on slower connections where the profile has hundreds of pics. This is just the first step on improving the image functions for the profiles. There is more to come. The second function is the ability to report web finds and professional images that have no place here on hotshoeshots. It is important to weed these images out as they pose a risk to the site. This function is not turned on by default and must be applied for. To do so go to the member area and click on the offer help button.
Mon, May 09, 2011 03:48:22 Weeding out the web finds rubbish
We have made tremendous strides in weeding out the web finds and professional pics being passed off as original pics, and I would like to thank everyone who has helped with this process by reporting images to me for deletion. Hotshoeshots is hotter simply because all the pics are real. I can finally announce that I have finished the system to enable easy reporting of images that do not belong on hotshoeshots. If you would like to assist and have the reporting ability turned on for your profile just go to the Member area and click on the Offer Help button.
Links
The Hot Shoe Shots - everyone gets a kick out of sexy shoes. community is supported by selected sponsored sites.
Sponsored Links