Join us now for some HOT shoe fun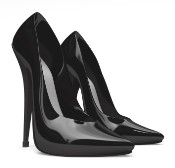 ONLY YOUR OWN ORIGINAL IMAGES ALLOWED ON THIS SITE
Note: If your email address is not valid you will not be able to complete your member registration.
Terms Of Service
This site contains erotic pictures of sexy women in high heeled shoes and explicit shoe fetishes, so please read the following legal statement carefully.
By entering Hot Shoe Shots - everyone gets a kick out of sexy shoes., you certify the following information and understand that we are relying on such certification and agreement to these terms of service for allowing entry into the site.
You hereby certify under sworn declaration of perjury the following:
That you are 18 years of age or older.
That you are familiar with all local laws in your area affecting your legal right to access erotica or adult-oriented materials.
That you have the legal right to access adult-oriented materials and Hot Shoe Shots - everyone gets a kick out of sexy shoes. has the legal right to transmit them to you
That you are requesting adult-oriented materials for your own private enjoyment and that you will never share these materials with a minor or in ANY WAY make these materials available to a minor.
That you will POST ONLY YOUR OWN ORIGINAL IMAGES ON THIS SITE. Any legal action taken due to infringement of copyright is not the responsibility of hotshoeshots. Your ip address is logged with the image and in accepting these terms of service you are stating that you as an individual have the legal rights to reproduce the images that you post.
Do not upload any material which is illegal in content or features minors.
The pictures you post including your profile picture must be shoe related shots.
We reserve the right to delete any images in order to maintain the high standards of the site.